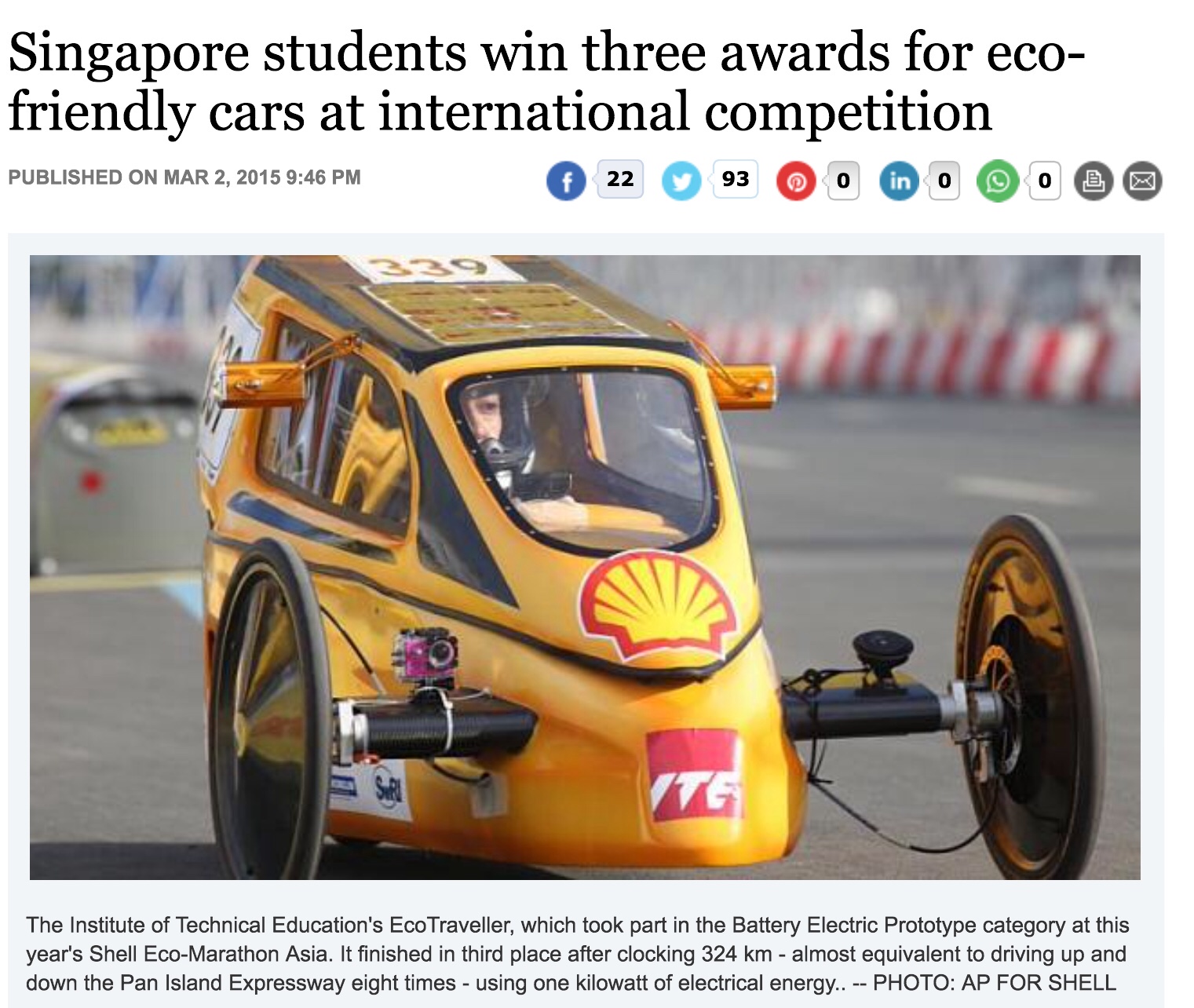 This year, iNOVA Microsystems became the technology partner and sponsor for ITE College West to provide high-efficiency electric motor driver for their EcoTraveller car.
EcoTraveller Back View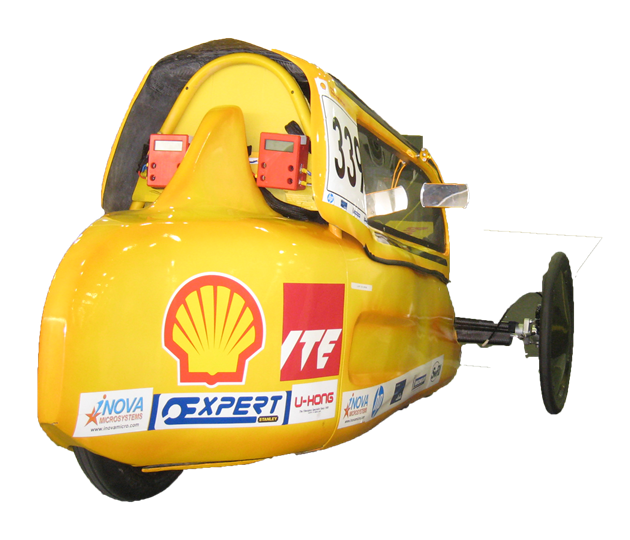 EcoTraveller Side View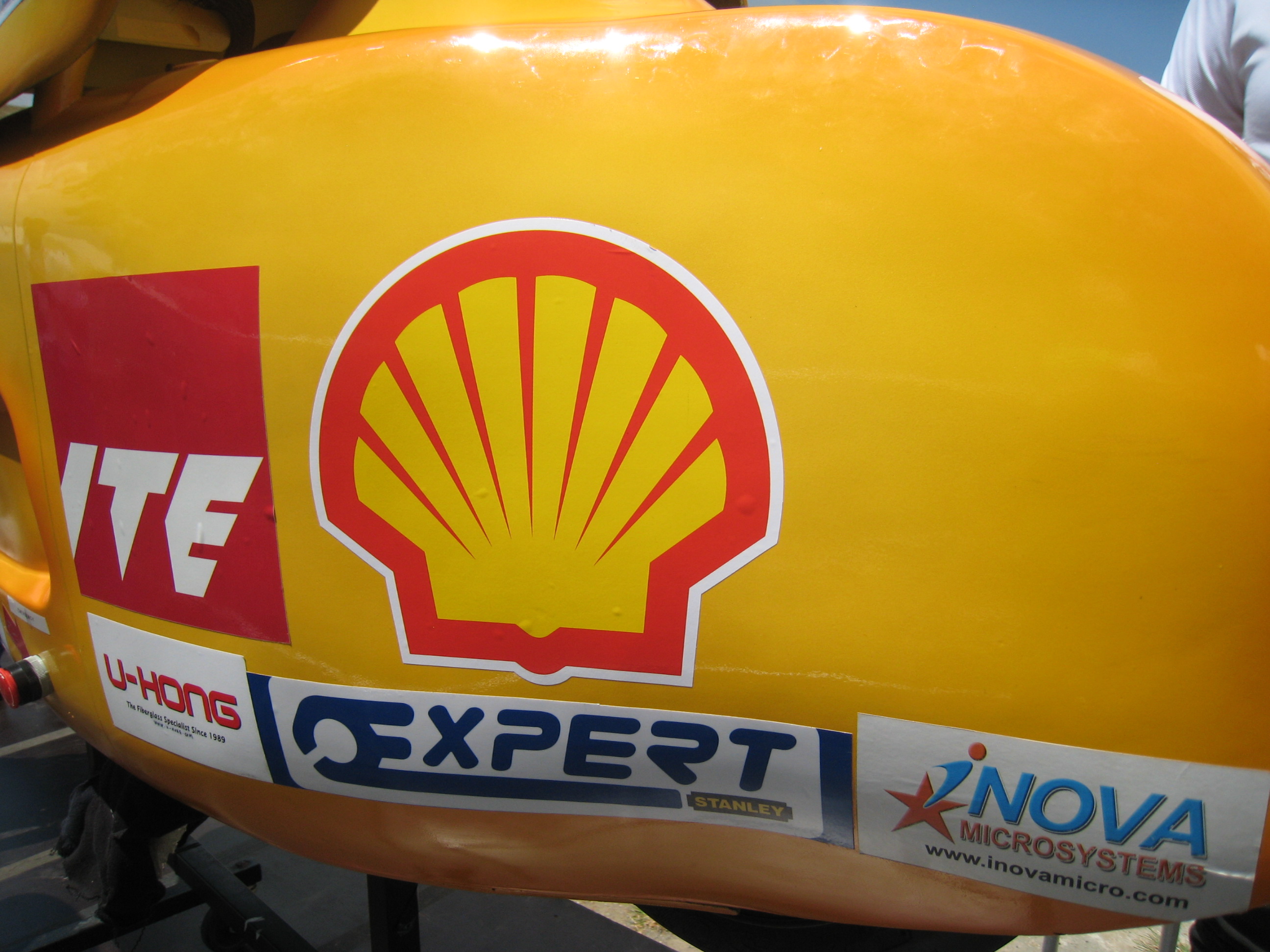 Team EcoTraveller from ITE College West placed third in the battery electric prototype category, clocking 324 km – almost equivalent to driving from Singapore to Kuala Lumpur along the North-South Highway – using one kilowatt of electrical energy. (Strait Times News)
The Shell Eco-Marathon is an annual competition sponsored by Shell, in which participants build special vehicles to achieve the highest possible fuel efficiency. The Eco-Marathon is held around the world with events in Europe, the Americas and Asia. Entrants come from several backgrounds including enthusiastic amateurs, university teams and staff of major motor manufacturers.
The Teams Participating Shell Eco Marathon 2015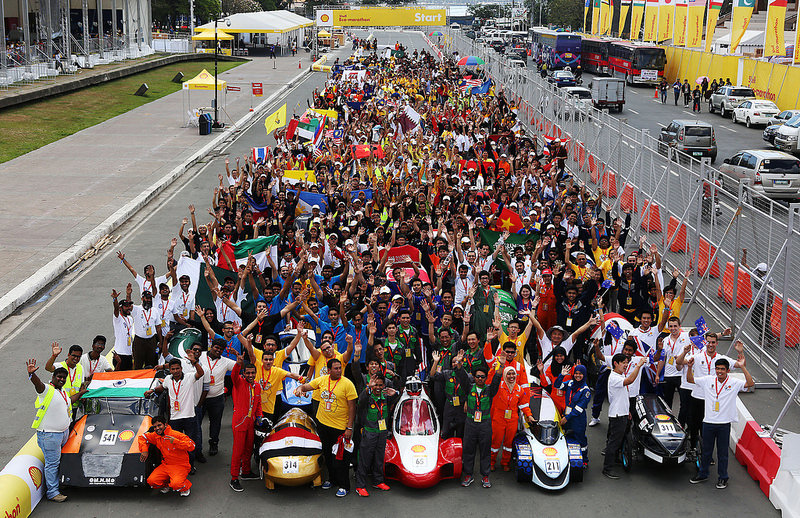 The motor driver is a special derivative from our iMOTO Smart Motor Driver. The motor driver had been used in high efficient pump driving in marine industries. To meet the special efficiency requirements for Shell Eco-Marathon, we used special low resistance MOSFET and tailored the firmware with special driving scheme to achieve maximum efficiency. The driver is also built to be compatible with the Mitsuba Brushless Motor used by the EcoTaveller as the main power plant.
The motor driver has a serial interface that takes in command from the main vehicle controller to accelerate and de-accelerate the car from the driver's throttle movement.
The Customized Motor Driver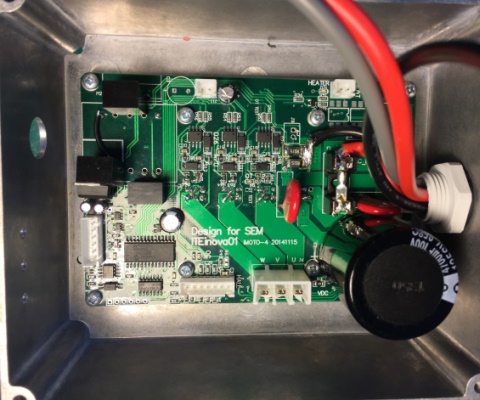 Testing the driver in our lab
In Vehicle Motor testing with brakes Applied
The EcoTraveller team from ITE College West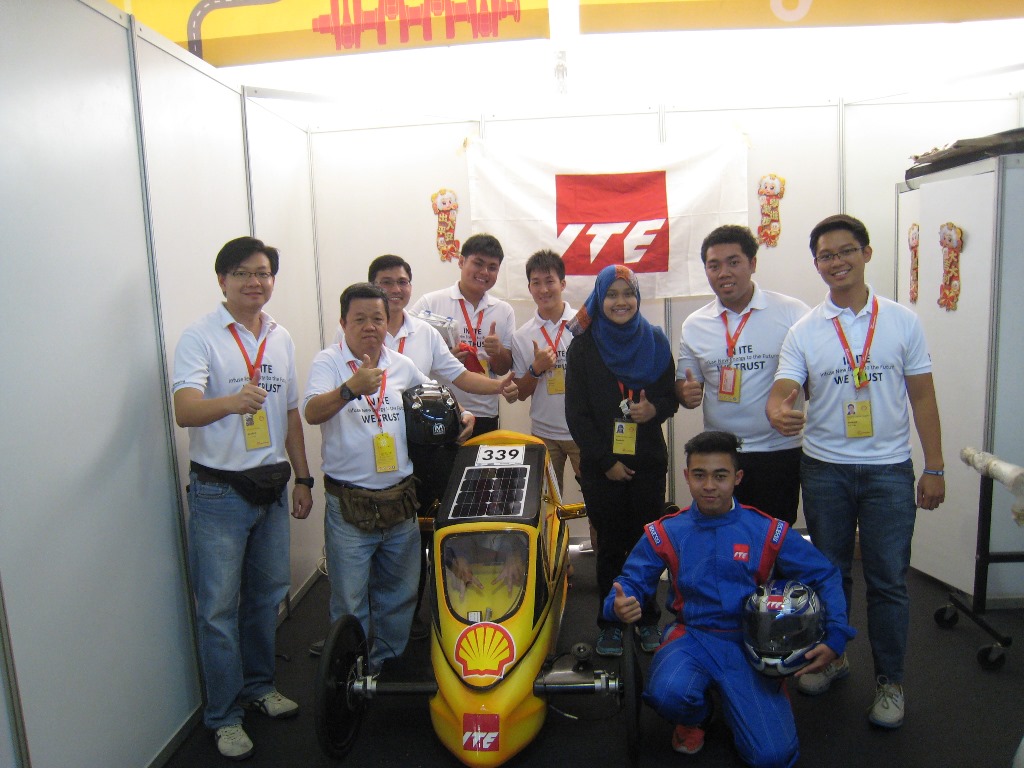 The crew was busy setting up the car before the race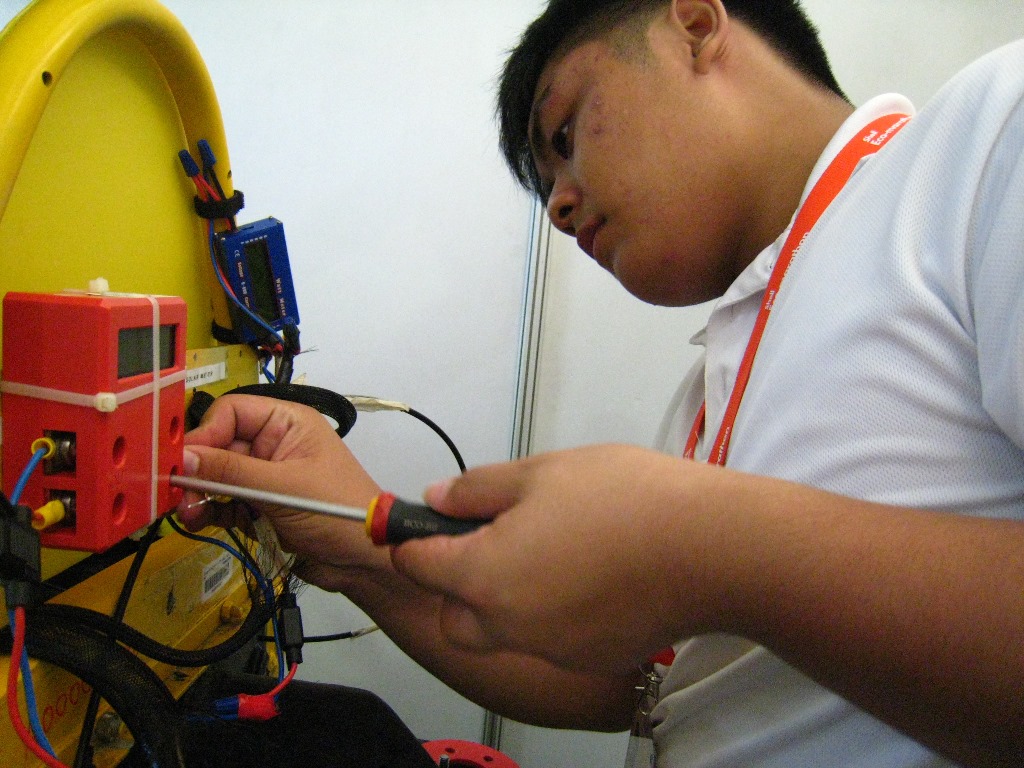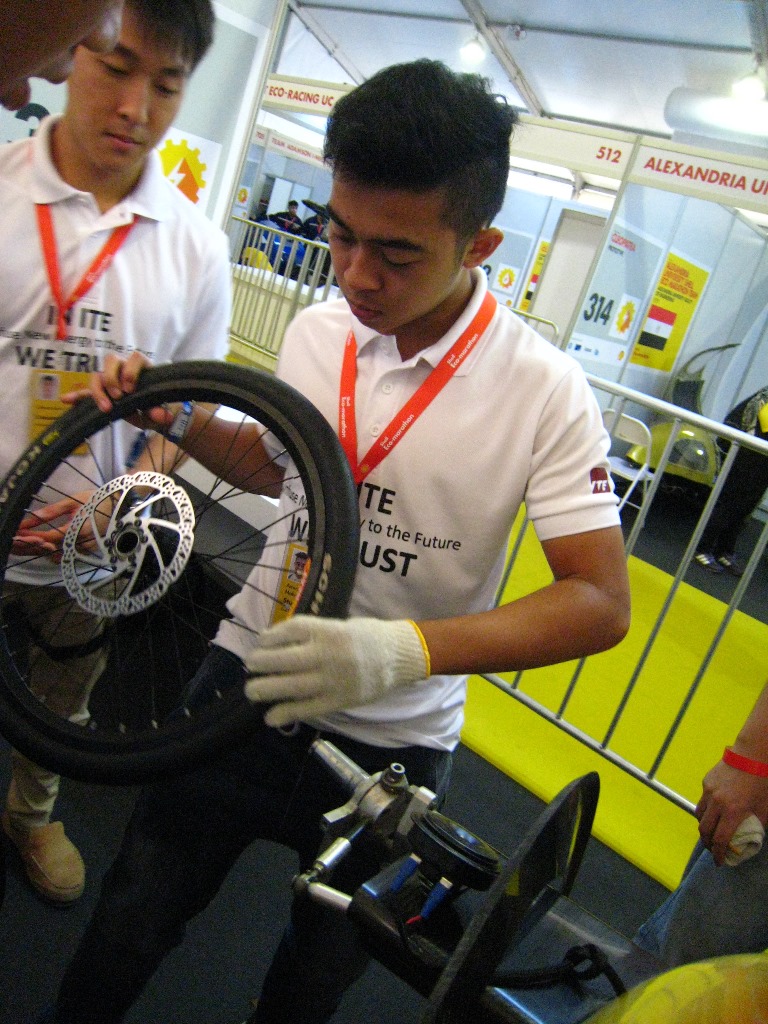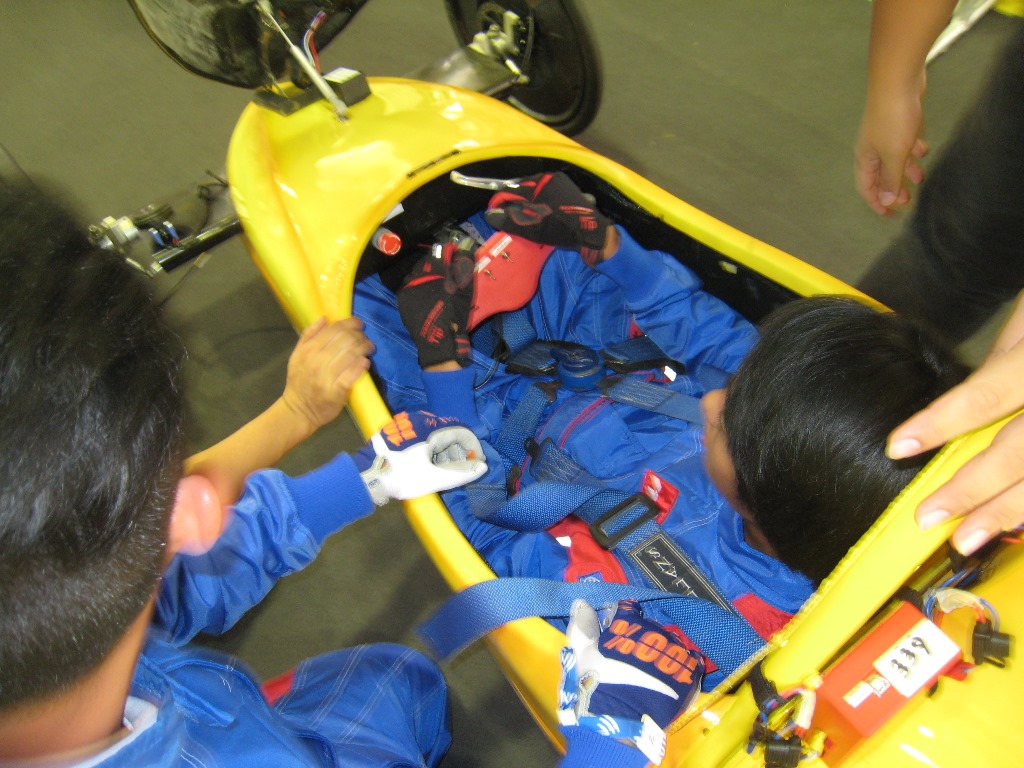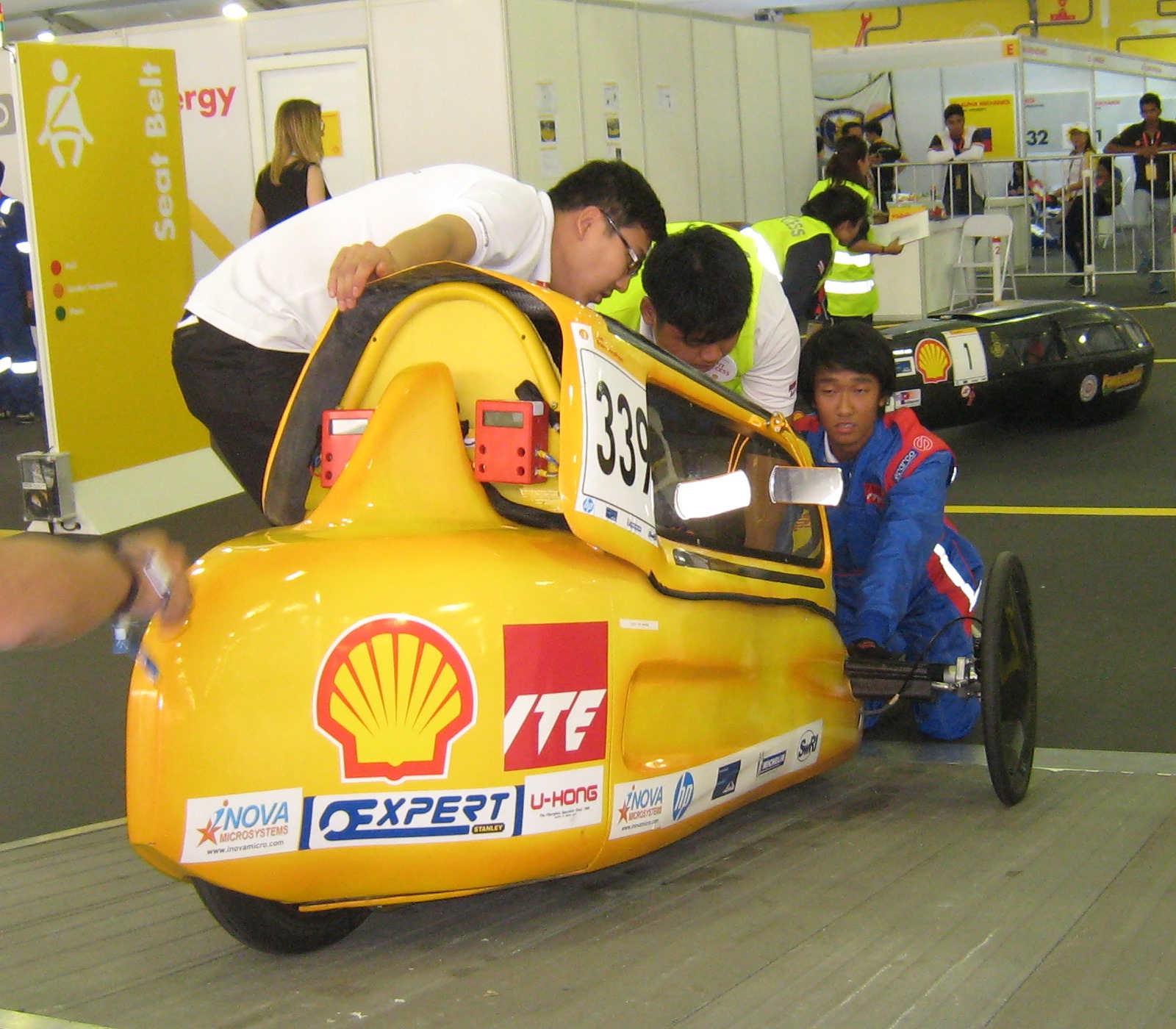 The technical panel was examining the car for compliance.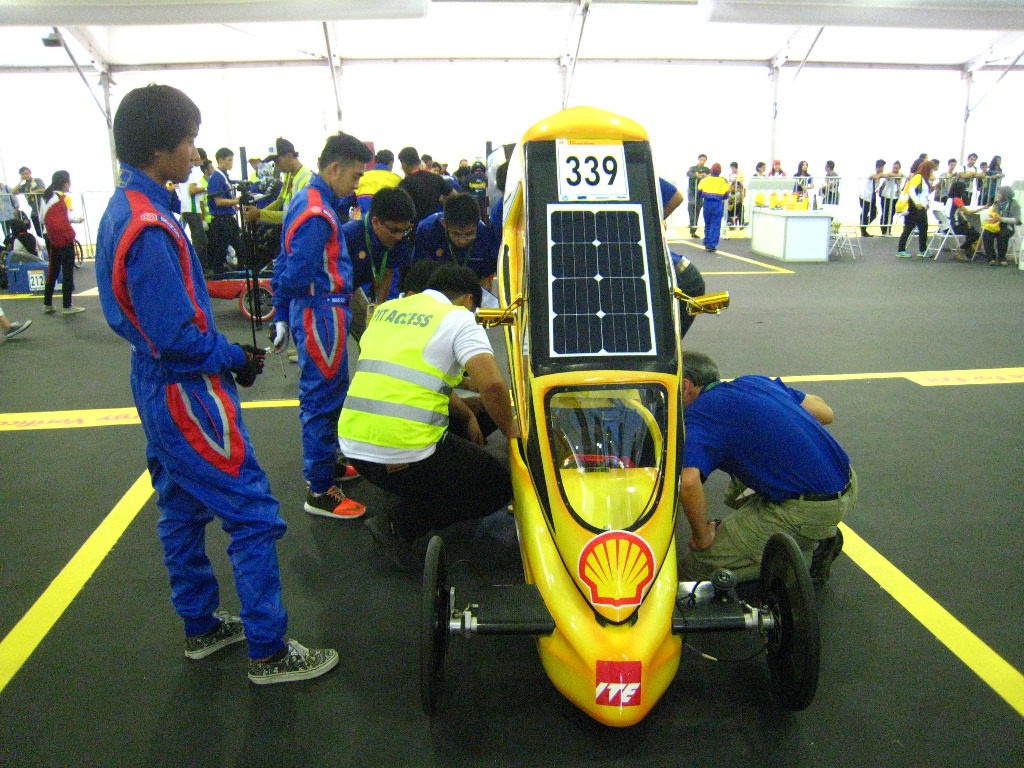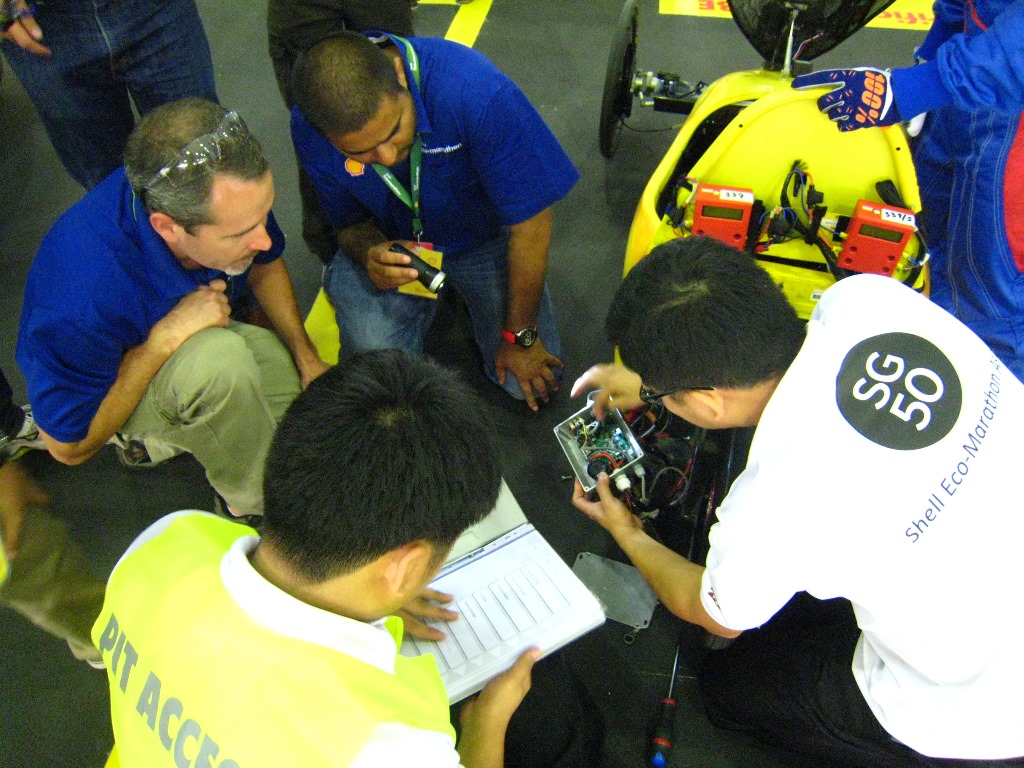 EcoTraveller was practicing on the track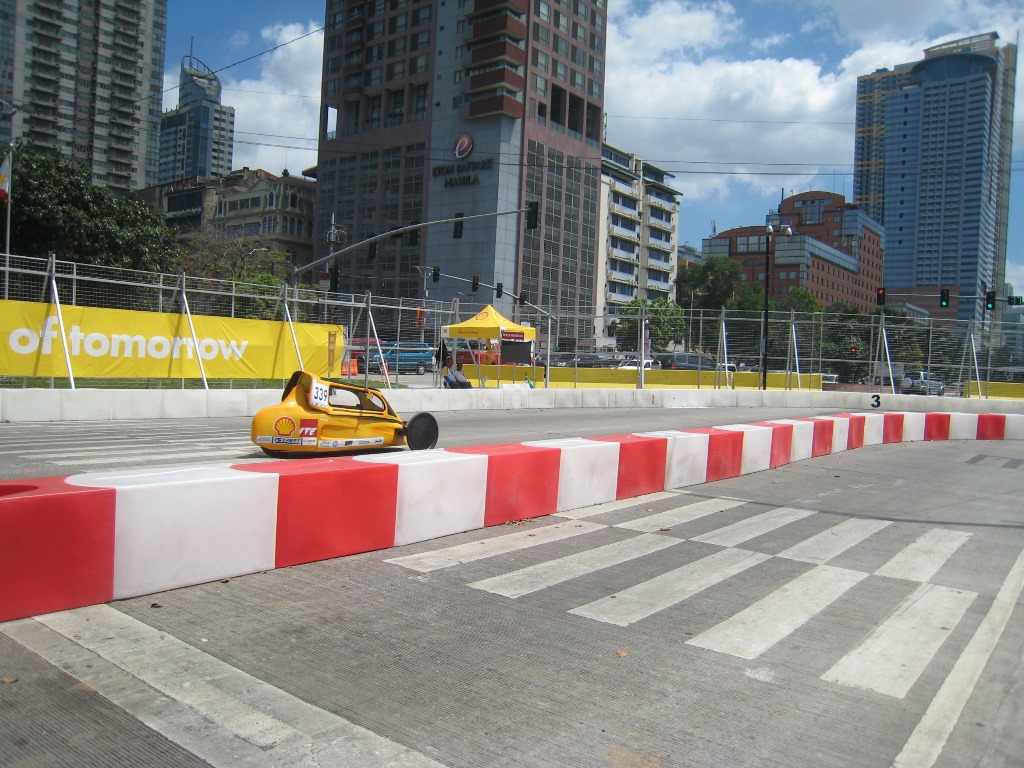 The heat is ON! (Courtesy of Shell.com)